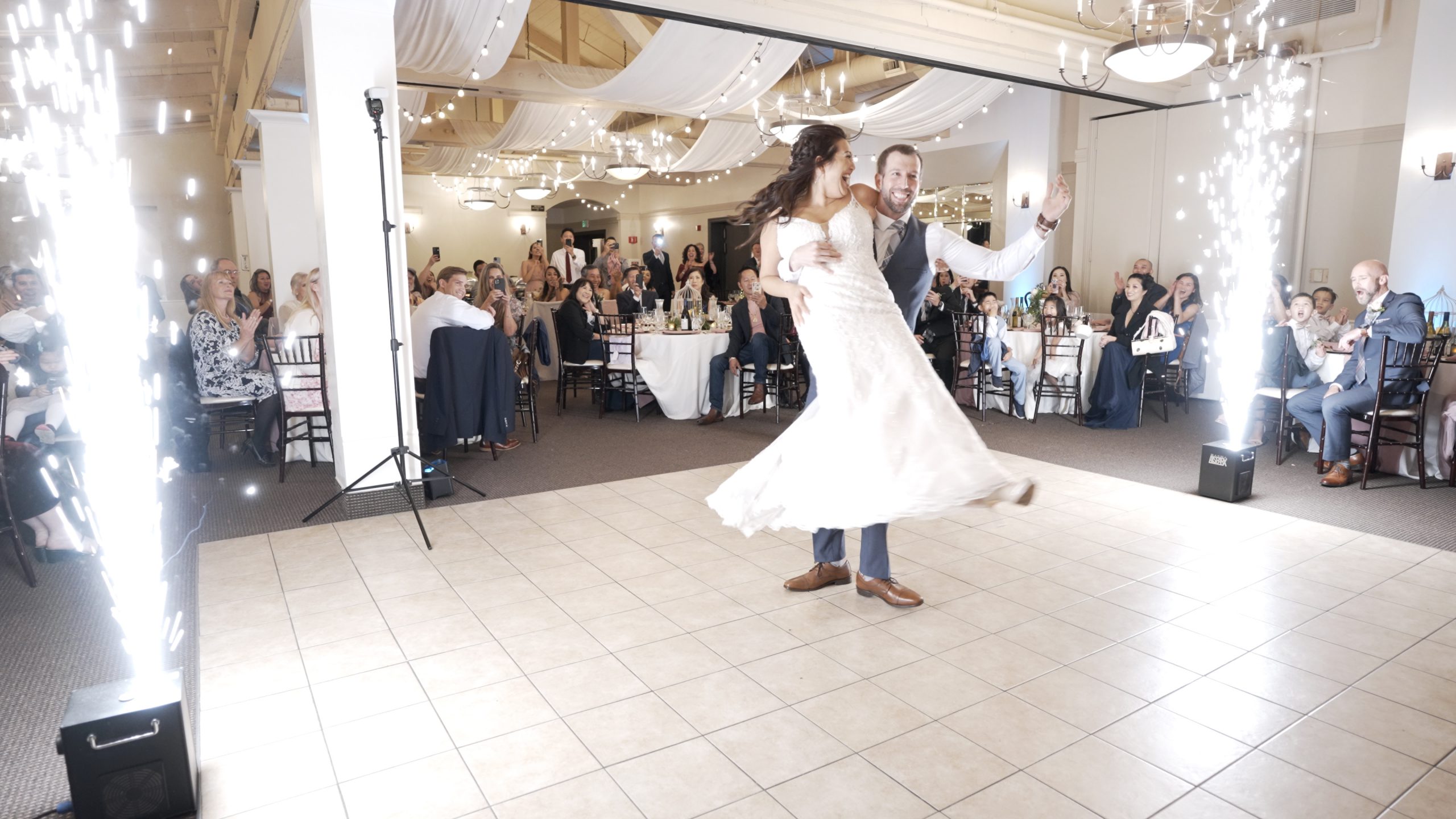 We completely understand that everyone has a budget for their wedding. Among venue costs, catering, entertainment, etc. – video is just another added expense! But is it really overkill to spend that extra dough on a video package as well? Now we may be a bit biased, but we truly believe that having a videographer on your special day is completely worth it. Here are some reasons why:
1. Hearing and seeing memory in motion is powerful
Photos are a beautiful way to document emotions throughout the day of your wedding. But the obvious downsides are that still images don't completely encapsulate the day's sound and movement. You don't hear your partners' vows in an image alone, nor can you replay the entirety of your first dance. This is where video comes in! You can authentically capture the emotions, sounds, and movements of your special day. This once-in-lifetime event is too rare to not document!
Unlike in previous decades, wedding videos are super easy to share with your friends and family nowadays on platforms such as Youtube or Vimeo! No more mailing a DVD or bringing VHS tapes to your relatives' house. As another plus of wedding videography, your loved-ones who were unable to attend your wedding in-person (due to distance, illness, age, etc.) can very easily watch your wedding video to feel like they were actually there.
For all the planning that goes into a wedding, it sure goes by fast! So many things will be happening at the same time and you're going to be BUSY. And the downside is that you won't be able to witness everything. You might not see your flower girl go down the aisle or perhaps you miss your parents tearing it up on the dance floor. But a videographer can capture these events that you may miss. A video team on your wedding day is another set of eyes and ears that documents even more special moments through your special day, so that you won't miss a thing.
4. It's a family heirloom
When's the next time all your family and friends are going to be together in the same place? Realistically, probably never. Having this event filmed and documented is going to be a great gift not just to yourselves, but also your loved ones. This video is going to be something you'll want to share with your children and they're going to want to share with their own children. Future generations of your family are going to really appreciate that this kind of footage was documented.