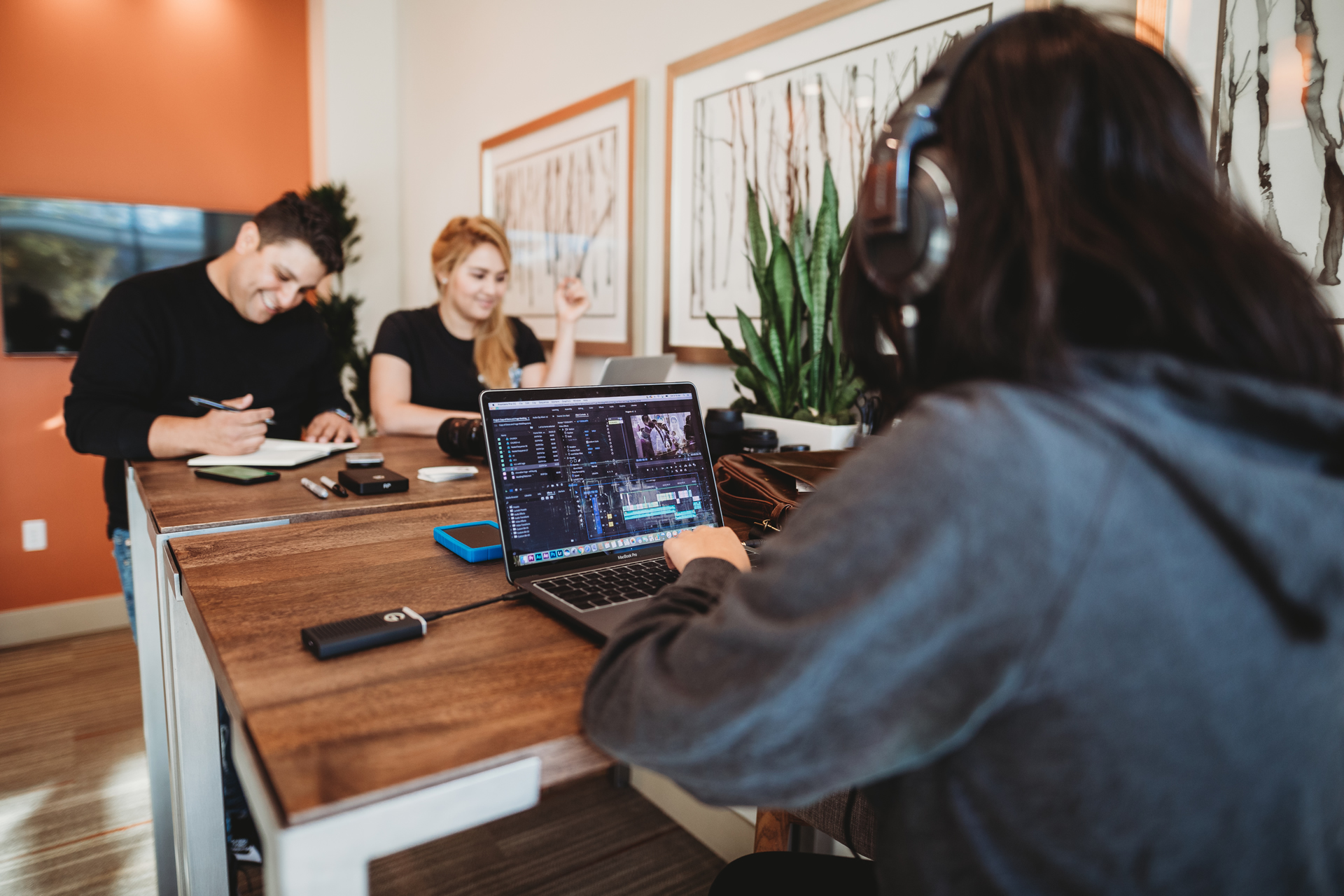 Who's who in Cinovation Productions
Welcome to Cinovation Production's official blog! If you're reading this post, you probably want to get to know who we are. And that's completely understandable! You should trust a video production team's qualifications and know their prior experience before you hire them. So without further ado, here are the people "behind the camera" at Cinovation: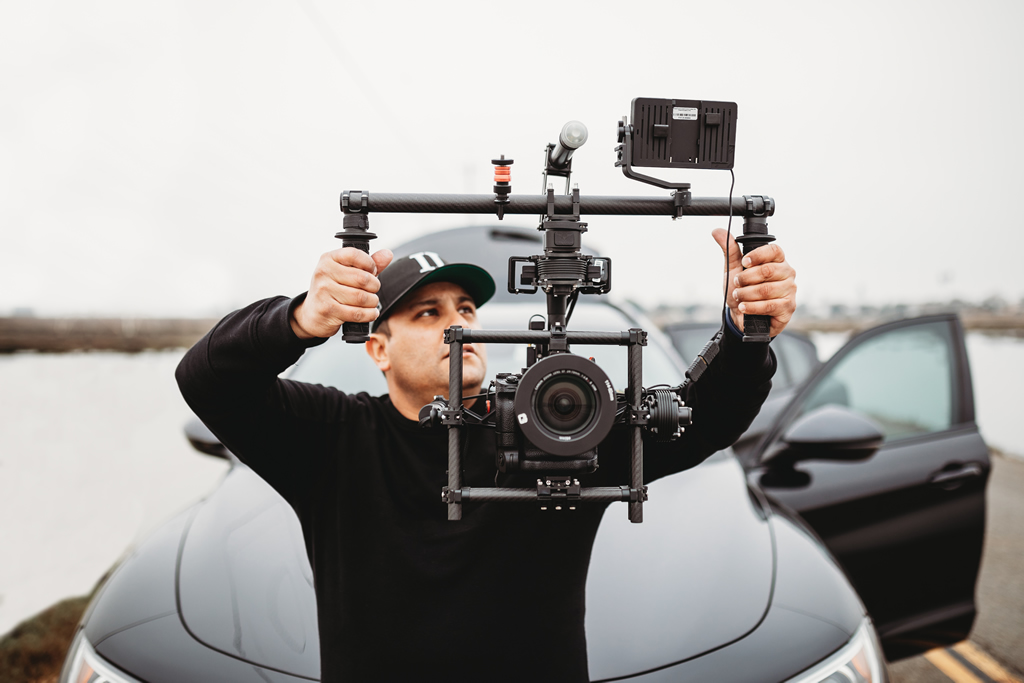 Ruben Palacios - Co-founder and Camera Operator
Ruben's passion for filmmaking started in 2010, when he worked for several local NBC Bay Area television infomercials while working in sales at his company. This motivated him into eventually pursuing a career in filmmaking. He then attended De Anza College where he met his future business partner and received his Certificate of Achievement in Film and Television Production.
Ruben specializes in MōVI handheld stabilization gimbal technology and other innovative camera moving tools, certified through AbelCine in Burbank, California. He is a recognized member of the (SOC) Society of Camera Operators that has worked in a great variety of corporate films, documentaries, short narrative films, along with music videos and events. His dedication to creating the perfect shot and bringing people's vision to life is what he strives for.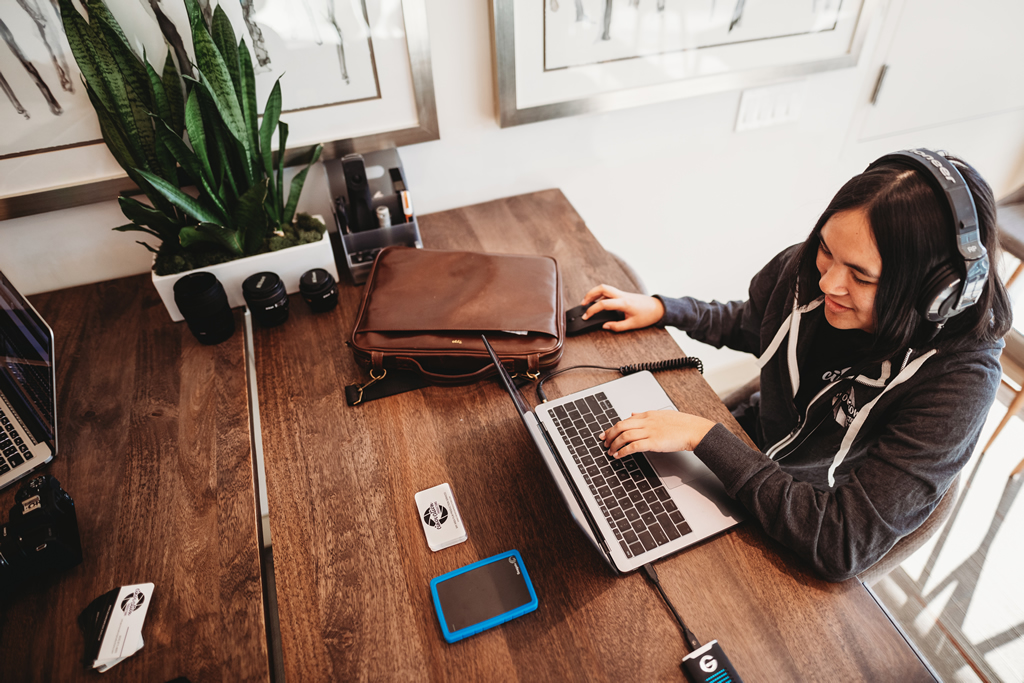 Sara Lennon - Co-founder and Video Editor
Sara has had a passion for filmmaking since middle school, from shooting and editing stop-motion videos to covering family events at her church. She studied at De Anza College, where she eventually received her three Associates of Arts degrees in Film Production, Television Production, and Social/Behavioral Sciences.
Afterwards, she transferred to San Francisco State University where she received her Bachelors of Arts in Cinema and a minor in Marketing, graduating summa cum laude. Sara's student films have been featured in the following festivals: Cinequest Film & VR Festival 2017, Tally Shorts Film Festival 2017, Film School Shorts (Season 5), Phoenix Film Festival Melbourne 2017, The Los Angeles New Wave International Film Festival (Fall 2016), Fort Lauderdale International Film Festival, Cine Pobre Film Festival, and Around Film Festival (ARFF Berlin).
In addition to her formal education, Sara has spent the past three years working at a startup virtual reality company on their video production team. Aside from corporate videos, Sara also has professional post-production experience for events, documentaries, music videos, and short narrative films.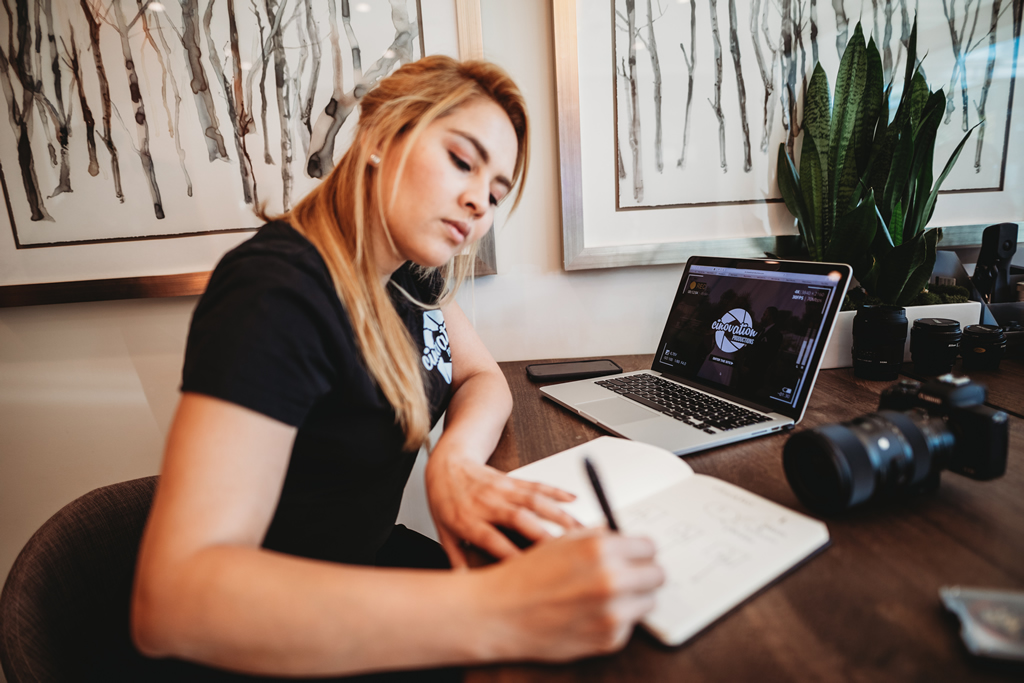 Angle Palacios - Director of Business Operators
Angie's background and passion for film was shared by her husband Ruben. Through being both on and off camera, Angie gained skills in video productions of events and documentary shoots.
Before joining the film industry, Angie graduated as an environmental engineer with a specialization in company management and strong background in quality control operations and developing.
In her native country of Colombia, Angie has over eight years of experience in environmental engineering consulting and program management, specializing in complex projects with multidisciplinary teams.
She additionally has six years of experience as an assistant manager, providing environmental services and administration for business professional development.
And this our main team here at Cinovation Productions! Hope you enjoyed learning a little more about our combined backgrounds and experiences.